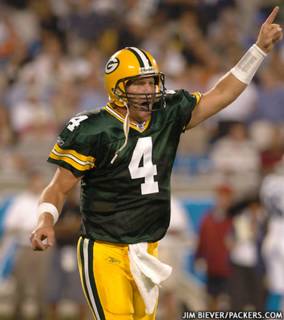 "Whoo-hoo! I am the ultimate undecided voter. Pander to my green and yella ass, bitches!"



This year, those of us who are fans of the Washington Redskins but who are also blessed with the good sense to be voting for Kerry are in an awful predicament. The Green Bay Packers come to town on Halloween this year, in a game that will decide the fate of the free world.

Many folks don't know this, but were helpfully reminded by The Reliable Source today, that the Redskins play a pivotal role in election year politics. The winner of the Redskins last home game before the Presidential election, has, since the Redskins played their first Presidential-election year game as Redskins back in 1936, ALWAYS been a flawless predictor of the election outcome. So has it come to pass: when the Redskins win the last home game, the incumbent President or party has held on to the White House. By contrast, whenever the Redskins have lost, the electoral college came down against the incumbent.

So, DC area Republicans need only root for a home win. DC area Democrats face a tough choice, as Kerry cannot be elected unless Brett Favre and his Packer teammates are triumphant in Washington.

Speaking personally, I have always rooted for the home team. But what about America? Isn't America the real home team? Indeed it is. Which is why I will be cheering for the team of my mother's youth, Green Bay, on October 31.

Believe me. I do this with a heavy heart and under the weight of great sacrifice--I had been invited to attend that game, but I have a good feeling that invitation will be rescinded once the inviter finds out about my plan.

The match promises to be very close: the Packers, too, are suffering through a painful four game losing streak and have posted a Redskinsesque 1-4 record thus far this season. There's every reason to believe the Packers may enjoy partaking in the beneficial rejuvenation our team seems to provide its opponents of late. Then again, Gibbs may have everything clicking by the end of October. It promises to be a momentous game at the Jack, and I can imagine there will be a lot of fans facing this difficult choice. For my part, my mind is made up.

Go Pack!