I won't tell you the Best Records of 2006 until much later this month, but, following Leaf's lead, here are the shows that made me happy this year It's frontloaded with shows from the beginning of the year because I've been busy with theatre over the latter half--I missed all that DAM! Music Festival goodness, and I'm sure a lot of you have great memories to share of that weekend.


1. Sleater-Kinney, at the 9:30 club
Just a very special night. So special, in fact, that they had to hold it twice. The original date had to be scotched after the Black Smoke Stompy Monster crawled out from underneath V Street to tell us that some transformer or some shit underneath the club had exploded or was exploding. Crazy gratitude is due the band for getting a rescheduled gig together so quickly, and for playing the everloving hell out of it on the comeback. S-K were at their peerless best, their final song of the evening ripping with as much vitality as the first.



2. Stars, at the Black Cat
Stars were fucking amazing on their return to DC as headliners, promising a "big fuck off rock show" that amped up their songs' viscera without losing any of the gracenotes. I remember turning to Sommer multiple times that evening to basically say that we were watching something holy shit amazing.

3. The Hold Steady, at the Black Cat
Duh.

4. The Strokes, at DARCH
Well, as the only living Strokes fan in DC, it figures that I'd have them here. This was where I began to learn to stop worrying and love First Impressions of Earth.


5. Neko Case/Martha Wainwright, at the 9:30 Club
While all my indie-rock friends were jizzing themselves at the Art Brut show, I was seeing Case for, like, the gazillionth time--and still terribly impressed by all the things that have always impressed me: that crazy voice, that allure, the way Kelly Hogan seems to provide just the right complement...but most of all, impressed by how she could navigate the often searing darkness of some of her songs and yet guide the audience along with such good humor and sunniness. Wainwright, playing bare-bones, demonstrated that there's definitely something in that family's DNA that needs to be bottled.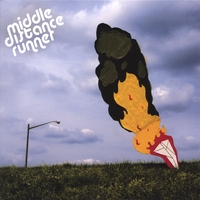 6. Middle Distance Runner/The Vita Ruins, at DC9
I'm optimistic that someday I'll look back and say, "I remember Middle Distance Runner when they played DC9." The best American band America hasn't met yet. And damn if I walked into the place believing I'd only sort of like the Vita Ruins--I ended up liking them a lot.

7. Franz Ferdinand at DARCH
Everyone needs to witness the otherworldly effect that damned "Take Me Out" song has on an audience. Holy shit. It practically WRESTS people from their chairs. Franz on record is so "of the moment." Watching them live was something else entirely--the timelessness of some guys with guitars...you'd almost think rock was wholesome.


8. Belle and Sebastian, at 9:30 Club
I originally got tickets so I could see the New Pornographers, but, plagued by a host of health issues and sound issues--all beyond the band's control--I was left disappointed. But then Belle and Sebastian took the stage. Now, I've always been an "appreciator" of B&S. (At first I joked that it looked like everyone in the band had their own melodica.) But they straight up blew my mind that night. It was like I finally got it.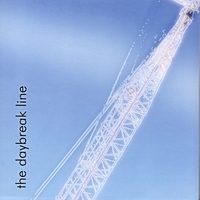 9. The Daybreak Line and Aderbat, at Galaxy Hut
What's not to like? Good friend's great band. Philadelphia band in tow that good friend raves about. Other friends drop in from West Coast. Many pints of dark beer. Wife of DCeiver sings backing vox. Perfect.


10. Georgie James and Deleted Scenes, at DC9
Two bands at different stages--one made up of smart scene vets seeking new sounds, the other splashy upstarts writing a new plan for dismemberment--but both heading in the right direction.

And yeah: Kyle Leaflblower and I endured Scott Stapp to bring you this. It was worth it. But: never again.