Time again for that emptiest of blogger exercises: the Albums of the Year list. Well, it's fun for me, anyway. These are the fifty records I enjoyed the most this year. Hope you enjoyed what you enjoyed just as much.


50. Say Anything,
In Defense of the Genre
49. Thurston Moore,
Trees Outside The Academy


48. The New Pornographers,
Challengers


47. Jose Gonzalez,
In Our Nature


46. The Cribs,
Men's Needs, Women's Needs, Whatever


45. Charlotte Gainsbourg,
5.55


44. Cloud Cult,
The Meaning of 8


43. The Dexateens,
Hardwire Healing


42. Wheat,
Everyday I Said a Prayer for Kathy and Made a One Inch Square


41. Busdriver,
Roadkillovercoat


40. Bracken,
We Know About The Need


39. Rufus Wainwright,
Release The Stars


38. Justice,
†


37. Tegan and Sara,
The Con


36. Nellie McKay,
Obligatory Villagers


35. The Dirty Projectors,
Rise Above


34. Le Loup,
The Throne of the Third Heaven of the Nations' Millennium General Assembly


33. Bottom of the Hudson,
Fantastic Hawk


32. Jens Lekman,
Night Falls Over Kortedala


31. The Eames Era,
Heroes and Sheroes


30.
Ghostface Killah,
The Big Doe Rehab
29. Andrew Bird,
Armchair Apocrypha


28. Youth Group,
Casino Twilight Dogs


27. Feist,
The Reminder


26. Patrick Wolf,
The Magic Position


25. John Vanderslice,
Emerald City


24. Common,
Finding Forever


23. Radiohead,
In Rainbows


22. Ryan Adams,
Easy Tiger


21. The Broken West,
I Can't Go On, I'll Go On


20. Pela,
Anytown Graffiti


19. Voxtrot,
s/t


18. Cary Brothers,
Who You Are


17. Of Montreal,
Hissing Fauna, Are You the Destroyer?


16. Modest Mouse,
We Were Dead Before the Ship Even Sank


15. Arcade Fire,
Neon Bible


14. Les Savy Fav,
Let's Stay Friends


13. Maximo Park,
Our Earthly Pleasures


12. El-P,
I'll Sleep When You're Dead


11. Georgie James,
Places


10. The Shins,
Wincing The Night Away


9. Buffalo Tom,
Three Easy Pieces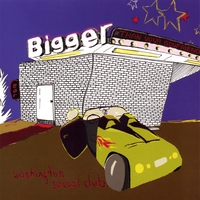 8. Washington Social Club,
Bigger Than Your Boyfriend


7. The National,
Boxer


6. Spoon,
Ga Ga Ga Ga Ga


5. Stars,
In Our Bedroom After The War


4. M.I.A.,
Kala


3. Okkervil River,
The Stage Names


2. Editors,
An End Has A Start


1. Kings of Leon,
Because Of The Times